Student Spotlight
All City Middle School Orchestra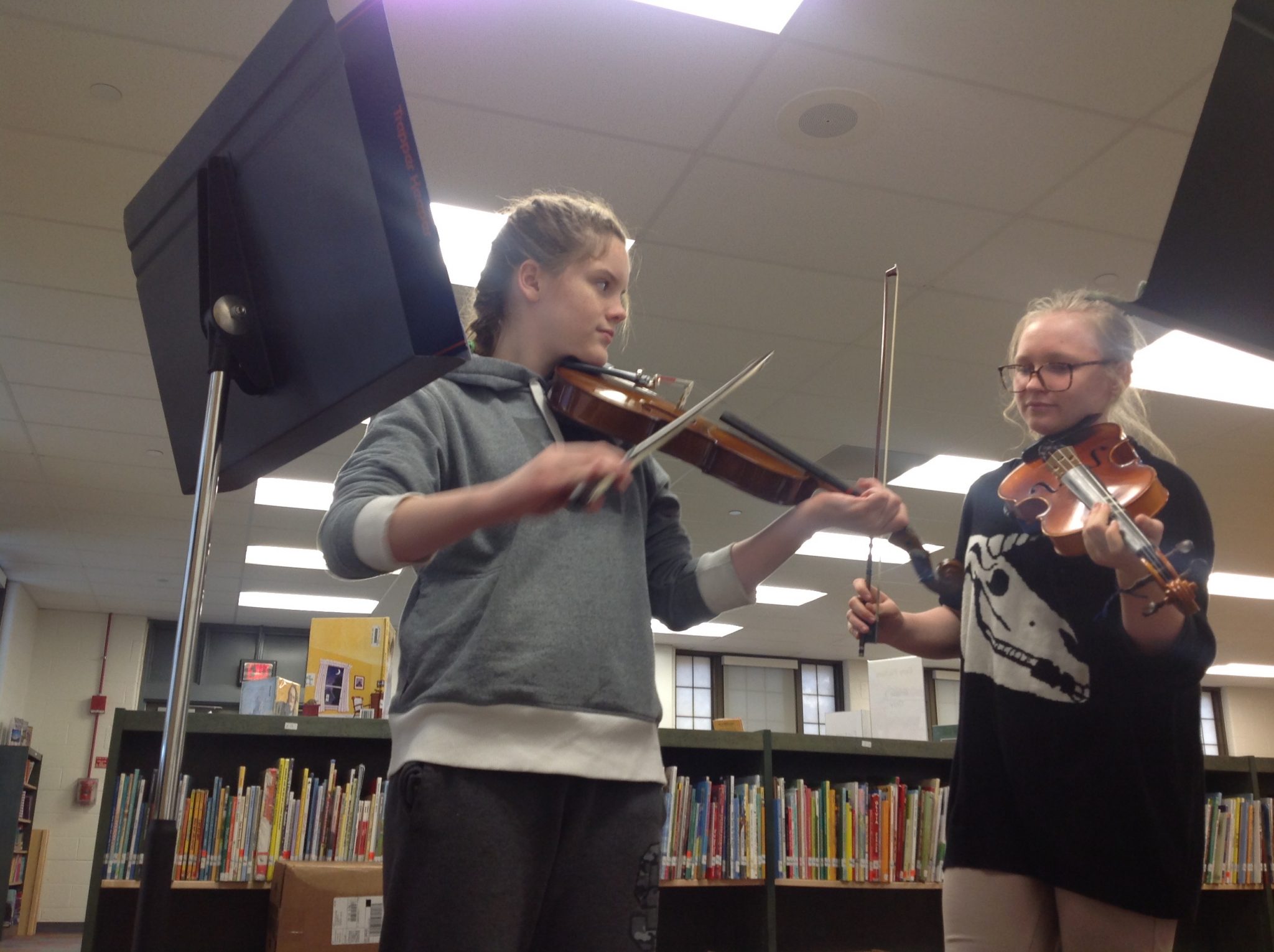 Talented children are selected from middle schools all around the city to participate in this program. They audition you by taking you to a different school and giving you a new piece of music.   They observe how quickly you can learn
the music and demonstrate how it should be played.
Bridesburg Elementary began participating2 years ago. This year Bridesburg has a total of four students participating in this program. Lilly Radon, Kylie Bralczyk, Paige Wharton, and Grace McCormick. Mrs. Klein, the orchestra conductor for Bridesburg Elementary, said that 4 students participating from one school is a rare honor. The orchestra is made up of mostly string instruments, with the exception of one drummer and a pianist.
Grace McCormick, describes her auditions as very stressful and intimidating because of everything that is on the line and playing her piece in an unfamiliar environment. Grace was relieved when she found out she performed well at her auditions. Grace hopes to grow up and go into the music industry. Lilly Radon and Grace describe their All City conductor as kind, high energy, and motivating. It's the driving force behind their brilliant playing.
---
Read Across America Day